Physiotherapists can help people on the NDIS. This is a very broad statement! So how do you know who the right Physiotherapist is for you, and your condition, and who will help you achieve your goals? This is a tricky question to answer. First, we need to understand some of the common conditions that Physiotherapists work with under the NDIS. Then from here finding the right practitioner for you may involve a little bit of research, asking a trusted medical practitioner for a referral or other allied health provider. We often find a lot of our Physiotherapist clients actually come from patients recommending us to their friends and family, so don't forget to reach out to your current community for a recommendation.
Let's learn a bit about what skills Physiotherapists have within the NDIS and what are the common questions NDIS clients have when selecting their Physiotherapist.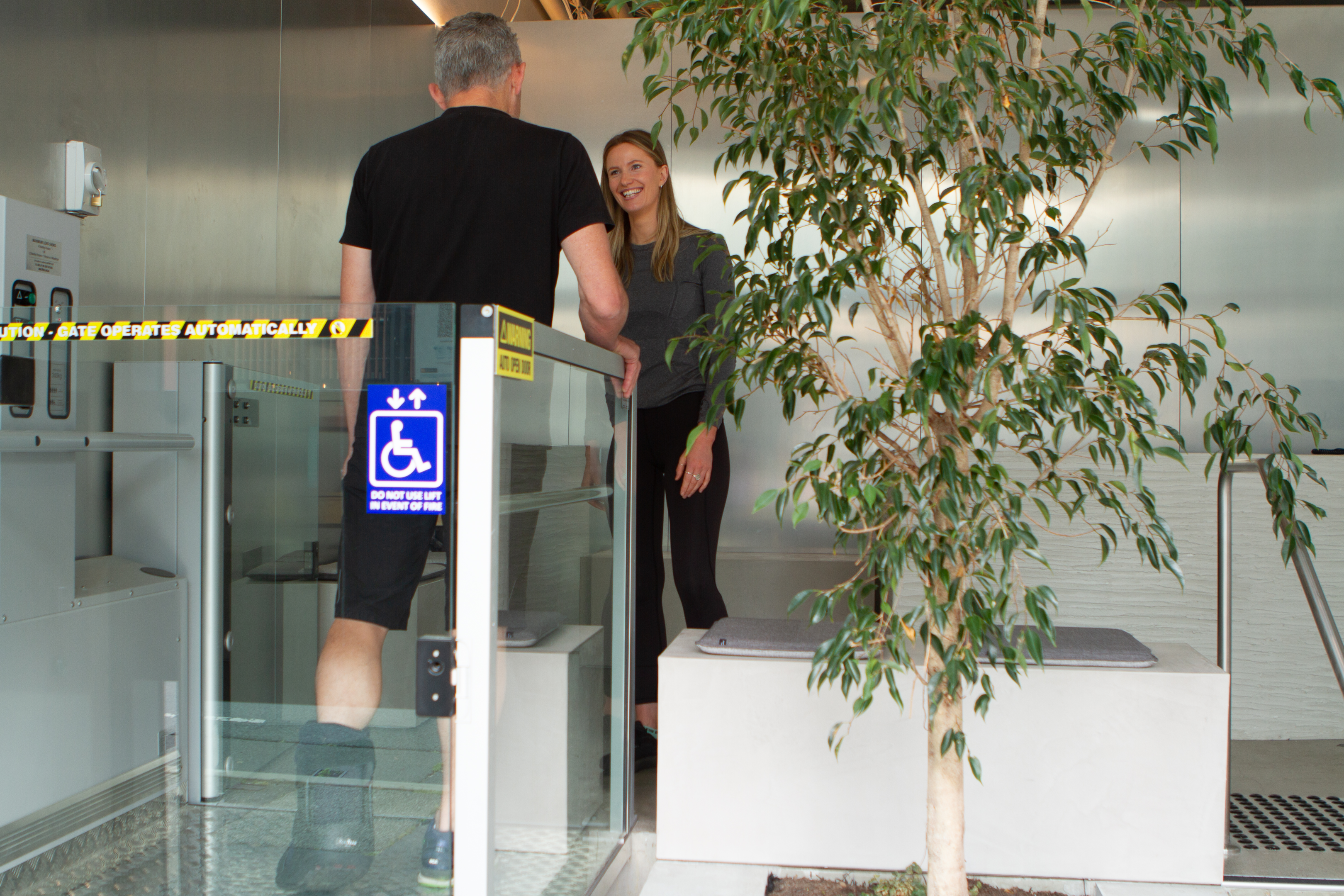 NDIS Physiotherapist Benefits
Physiotherapists can work with a range of clients that have access to NDIS funding and have an NDIS plan. There is a broad scope and breadth of disorders that Physiotherapy services may help with.
Common conditions Physiotherapists work with under the NDIS health system,
Stroke patients

Neurological conditions (Multiple Sclerosis)

Chronic Pain

Chronic Conditions

Autism Spectrum Disorder

Fatigue conditions – Chronic Fatigue Syndrome, POTS

Mental Health disorders – (Anxiety, Depression)

Physical disability

Spina Bifida

Down Syndrome

Cerebral palsy
Please note, this list is not extensive. This list reflects the Clinical Training and interests of the Physiotherapists that work with NDIS clients at Beyond. If this list does not cater to you, we may be able to recommend a practitioner from another clinic that would suit your needs. We are committed to upholding our integrity and advocating for the best health outcomes for clients by making sure they are matched to the best-trained practitioner in that specific space.
When you see a Physiotherapist under the NDIS the benefits are centered around your goals. Physiotherapists take the time to listen to you and your needs, take formative assessments to help gauge a baseline measure to peg improvement or changes to, help educate you as to how you can progress towards your goals, and create a treatment plan for you. Working with your medical team they can communicate with any other practitioners you may see to make sure they are informed in regards to your progress.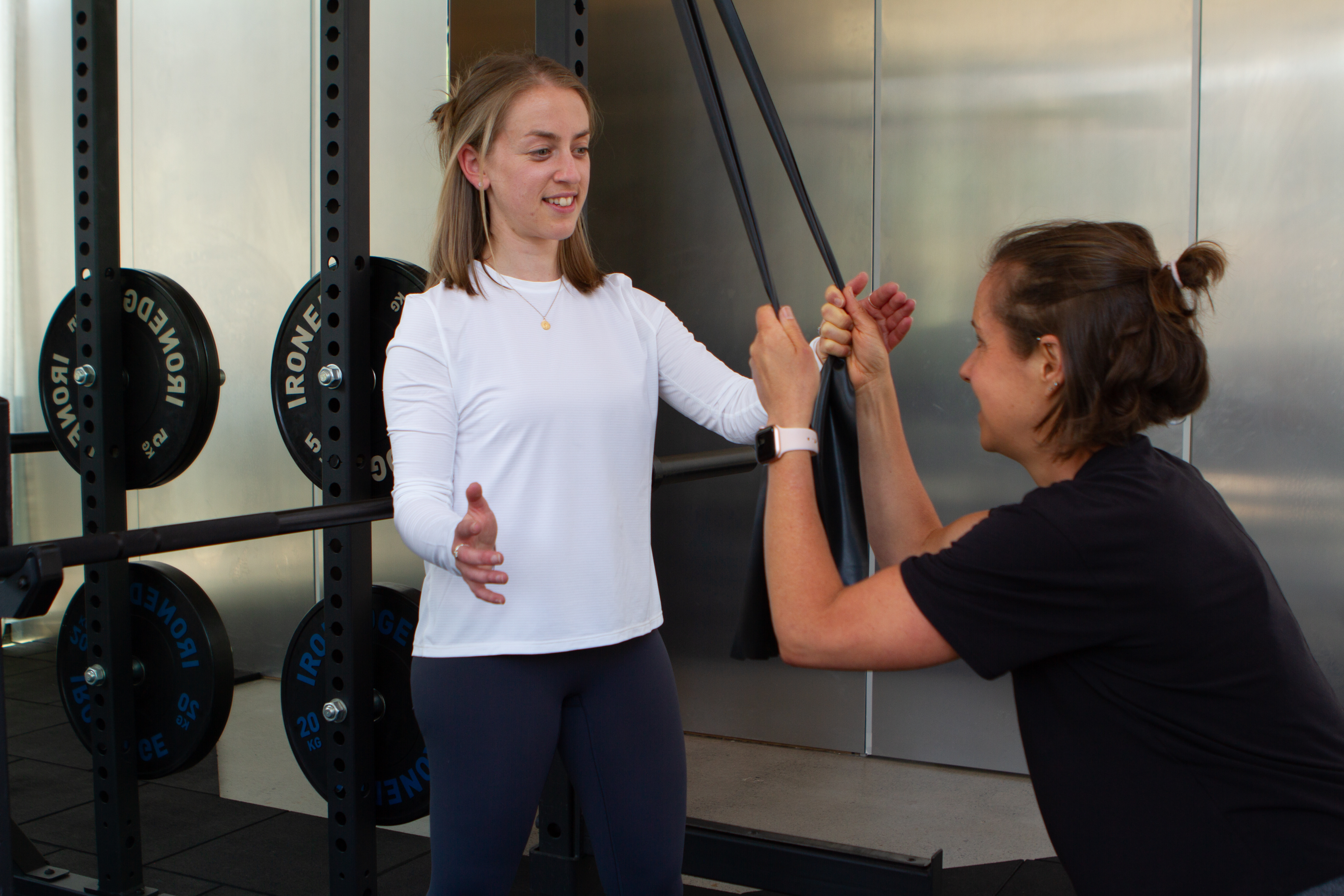 Our Physiotherapists often use a combination of treatment and management strategies to help NDIS clients, which may include,
Lifestyle Programs

Behavioral Modification programs

Individual Gym based Exercise sessions

Home-based rehabilitation and exercise programs

Manual Therapy
Through an initial appointment, physiotherapists will do functional assessments to help provide treatment that improves your capacity, activities of daily living, managing pain, or other directly related goals you may want to achieve.
Your physiotherapist will work with you to set out the best treatment frequency and mode. We can offer in-clinic and virtual appointments. The frequency and duration of appointments will be discussed with you and explained as to what is the best care to help you achieve your goals. We will also follow up with email management plans and utilize an exercise app called Physitrack so you can access all of your help online between appointments.
NDIS Physiotherapy Fees
NDIS can be funded in a variety of ways, at Beyond we accept plan-managed and self-managed funded clients. When you begin your NDIS physiotherapy services with us you will sign a 'service agreement' that will alert the NDIA that we will be providing care and treatment for you. We will also be responsible for writing reports on your progress to help you maintain the right level of funding for you. We understand that utilization and execution of the NDIS budget can be a difficult space to navigate.
Please note Beyond is not NDIS registered and so cannot offer NDIA Managed funding. We are sorry if this causes an inconvenience.
Self-management
The NDIA (National Disability Insurance Agency, the agency within the Australian Government that runs the NDIS) provides NDIS clients with funding so that they can buy supports that will best help them to meet their plan goals. The client is in control of their own funding and will pay as normal on the day. For these clients please see our Fee Structure here.
Plan-managed
The NDIS pays the NDIS clients plan manager, who then pays the providers on behalf of the participant. The plan manager must be registered with the NDIS. The plan manager cannot pay more than the NDIS set price limit for specific support. The 3rd party holds the funds for the client and Beyond sends the invoice directly to them and they pay on behalf of the client post the physiotherapy service.
Depending on your situation you can elect either payment structure to support you.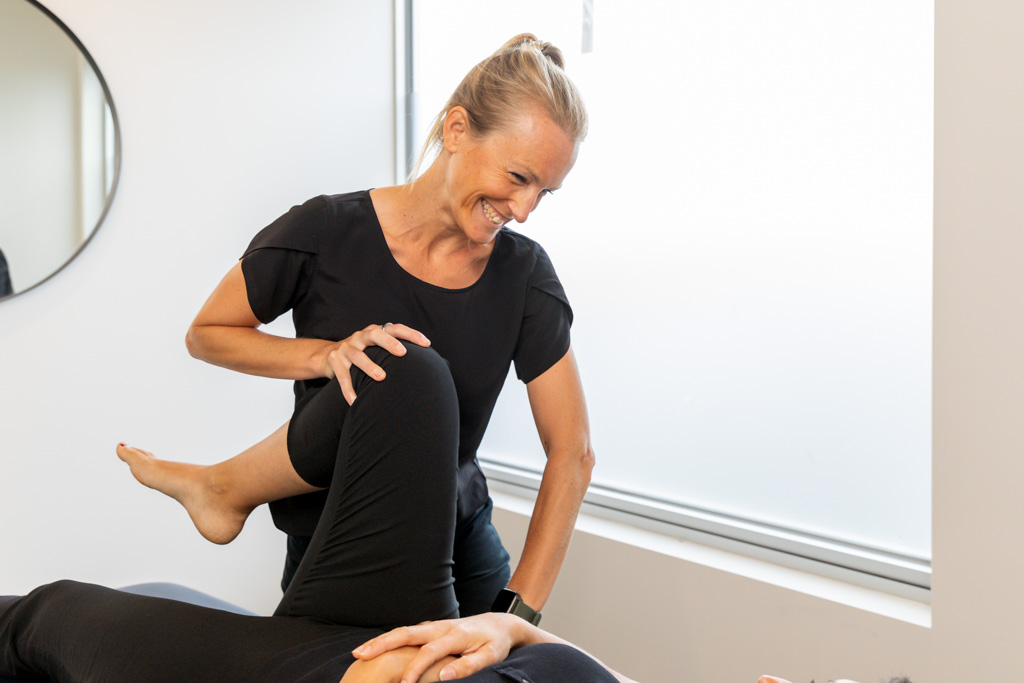 FAQs
Is physiotherapy covered by NDIS?

Physiotherapy is covered under the NDIS physiotherapy services along with other allied health services.

What category does physiotherapy come under NDIS?

Physiotherapy is under the "Therapeutic supports" deliverables in the NDIS. It is a common therapy that is used for people that are in the NDIS, and can be utilised for a wide range of conditions.

What does a physiotherapist do for learning disabilities?

Physiotherapists are not Speech pathologists or Occupational Therapists that often work closely with clients that have learning disabilities. Sometimes people that have learning disabilities have a myriad of other conditions that Physiotherapists can work with. Physiotherapists often work with clients that have motor dysfunctions (poor muscle tone or poor coordination), mental health disorders, or hypermobility. These can be prevalent conditions in younger clients that have learning disabilities. It is important to talk to your support coordinator about getting the best services to help you achieve your goals, this may include physiotherapy treatment.
We accept referrals for NDIS clients. For referrers, support coordinators, and health professionals please see our easy-to-use referral form which will put us in touch with your client within 24 hours. NDIS clients please feel free to call or email us, our friendly team can help match the right practitioner to you or suggest other clinics we have community relationships with to help you achieve your goals.